United Nations in Afghanistan and COVID-19
The United Nations family in Afghanistan is backing the government's preparedness, containment and mitigation measures in the fight against COVID-19.
The UN began work in January 2020 to support the response in Afghanistan, even before the first case had been reported in the country. Early work at that time included provision of technical guidance linked to early preparedness, support and facilitation in the development of the National Emergency Response Plan for COVID-19, strategic planning support for implementing risk communication and community engagement and support in fund raising for emergency preparedness.
As of November 2020, the United Nations extensive support, with more than US$50 million received, included the establishment and support to 14 laboratories, provision of half-a-million pieces of personal protective equipment for frontline health workers and the screening of several million persons.
The United Nations remains committed to continue its work as a partner to Afghanistan's government and its people during this new crisis, which comes in addition to years of conflict, grinding poverty and climate change.
Latest infographic - Covid19-Response - November 2020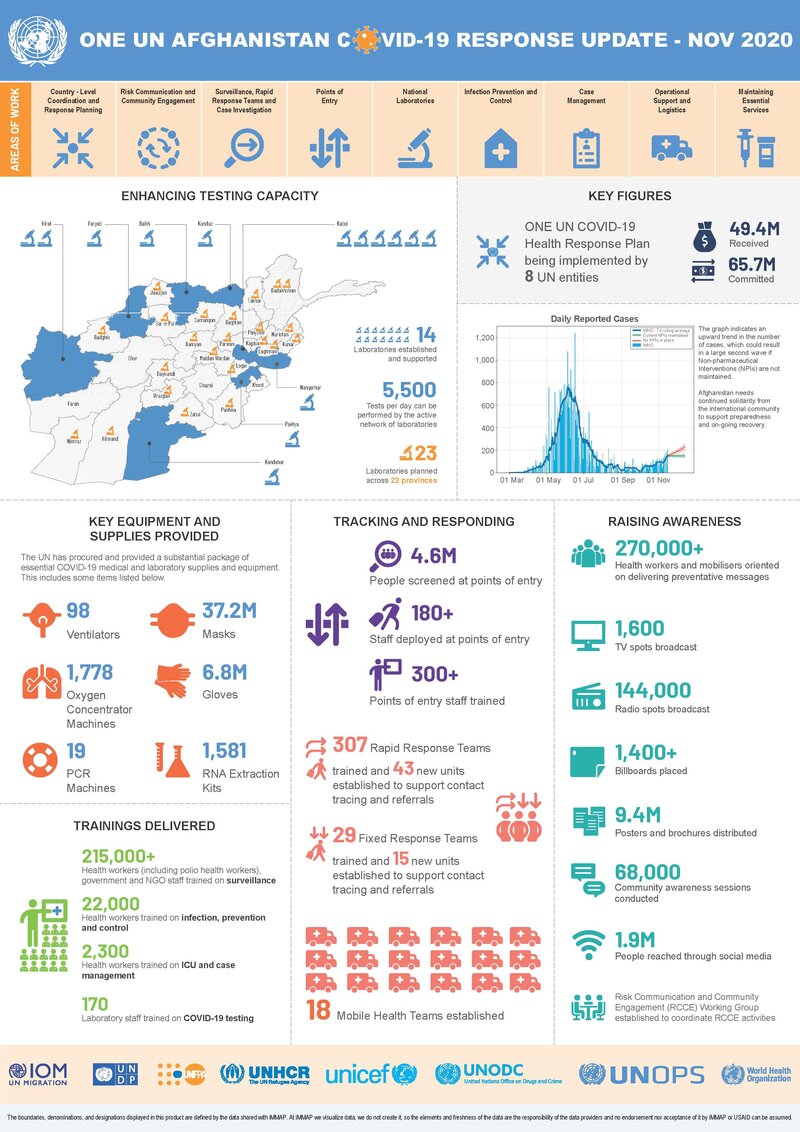 Main Information Resources
UN Humanitarian Country Plan
Frequently Asked Questions
Personal Protection Guidance
Media Resources
UNAMA Press Releases
Social Media