HELMAND: 135,000 saplings to be planted
HELMAND - Officials in southern Helmand Province of Afghanistan kicked off a sapling planting campaign yesterday, with the aim of planting 135,000 saplings.
Helmand Governor Al-haj Mohammad Naem, Deputy Governor Masood Bakhtawar and officials from Helmand Government departments participated in the sapling planting opening ceremony.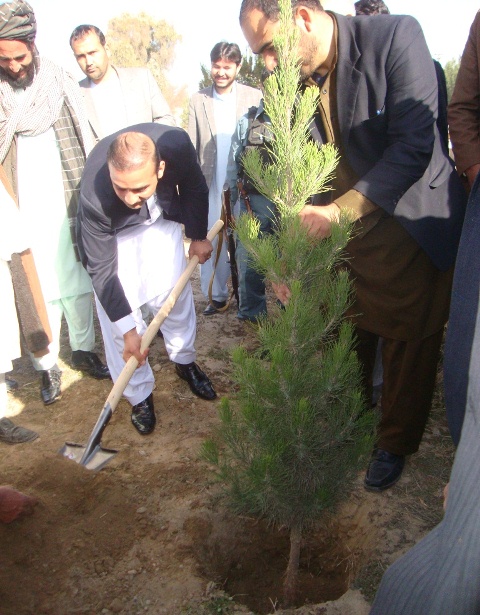 The Helmand Governor said the provincial agriculture department, with the help of other offices, would plant 135,000 saplings in the provincial capital, Lashkar Gah, and all other districts of the province.
"Fruitless saplings are given to the Governmental office free of charge so as to plant them in their areas and fruit plants will be given with low price and all the areas will become greener with the planting of the saplings," said Governor Naem.
He asked the residents of Helmand to fully participate in this campaign and plant saplings in their surroundings and as well work hard for their conservation.
Source: Helmand Governor's Office